Dean's Lane, atop Fort Charlotte
P.O. Box N 1505 Nassau, The Bahamas
with affiliates in:
New York
Atlanta
Miami
1 (242) 322-5402 office
1 (242) 427-5402 cell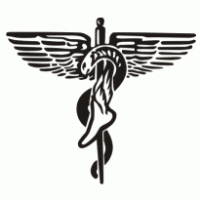 Opening Hours:
10am – 4pm
10am – 4pm
10am – 4pm
10am – 4pm
10am – 4pm
CLOSED
CLOSED
Monday
Tuesday
Wednesday
Thursday
Friday
Saturday
Sunday
Extremity MRI
Let's have a conversation 1 (242) 322-5402
Latest Clinic News:
TIPS FOR HAPPY, HEALTHY FEET
Shoes: Don't compromise on shoes. Buy your correct size and fit. Choose quality shoes that are comfortable for your feet. Have your feet sized and never buy the wrong size.
Watch your weight. Every pound you gain means an extra three pounds on your ankle region. Choose a healthy lifestyle.
​
​
Think about insoles. Many shoes are not designed to caress your feet according to their natural shape. Choose an insole that matches your foot needs
Our Services:
PODIATRIC MEDICAL & SURGICAL SPECIALISTS
Arthritis Pain

Bunions, Corns & Callouses

Diabetic Foot Care

Fractures, Dislocations & Sprains

Nail Fungus, Infections & Disorders

Heel Spurs

Ingrown Toenails

Painful Toes & Hammer Toes

Pediatric Foot Care & Ankle Disorders

Plantar Warts, Puncture Wounds

Sports Related Injuries & Overuse Symptoms

Worker's Comp Injuries